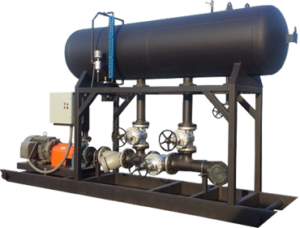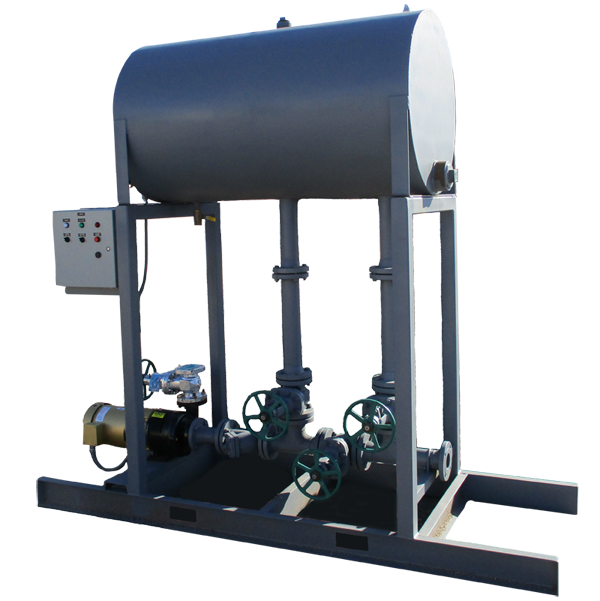 Phoenix oil heater offers a full line of expansion tanks. Manufactured with the highest quality materials and components, we offer both atmospheric and pressurized expansion tanks. Atmospheric expansion tanks are typically mounted above the highest point of a system, and built to customer specific needs to accommodate any footprint or height requirement. Our pressurized expansion tanks are built to ASME code and can be tailored to customer specific needs as well. We offer pump and piping configurations that fit neatly in the base of the skid and remain service friendly.
The size of an expansion tank depends on the size of a system, and footprint of the pumps and piping. Our sales department is happy to share their knowledge and advice to help customers decide the correct sizing of pumps and expansion tank skids.
A custom expansion tank and stand wouldn't be complete without a custom control cabinet to go with it. This is also something that we are happy to help the customer decide which controls and components work best for their particular application. Filling out our request for system information sheet as completely as possible will help us make the best recommendations so that your equipment purchase is as easy as possible.
Need to replace an existing tank? No problem. We can easily duplicate any existing tank, minimizing system modifications with a like for like switchout.