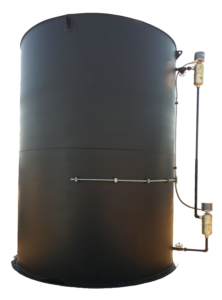 Arizona Boiler Storage Tanks for Sale
High Quality Storage Tanks By Phoenix Oil Heater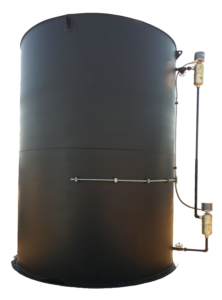 The Phoenix Oil Heater line of products includes a variety of high quality tanks for storage of emulsions. The storage capacities of these tanks for sale range from 2,000 gallons to 40,000 gallons. They are offered in both vertical and horizontal configurations and can be made to be stationary or mobile. They are heated in many different ways, including electric heating elements or they can be heated with hot oil or steam through serpentine coils.
We also offer a direct fired storage tank in which the tank is heated by a burner that fires directly into a tube inserted in the storage tank.
These emulsions and liquid tanks come complete with operating controls that can be set by an operator to maintain the product stored in the tank at a preset temperature. Tanks come with a float and proximity switch to prevent over filling the tank as well as low level controls to prevent the tank from heating the media if its level drops below the heating coils. These tanks typically come with 3"to 6" of high temperature insulation tank wrap and are also available with optional mixers to keep the product in proper suspension.
Looking For Energy Efficient Thermal Oil Heaters?
Look no further. Besides providing ASME code specific hot oil heating system, Phoenix Oil Heater is also your thermal oil heater manufacturers. Click here and learn more about one of the best process heater manufacturers in Arizona.