Riello
The future of combustion related products is strictly connected with all Directives, technologies and initiatives oriented towards polluting emissions reduction and energy saving.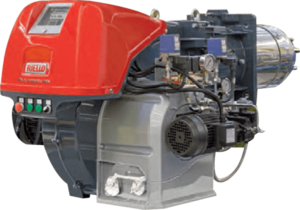 Particularly sensitive and attentive to these problems, Riello with its Burners' Department has been active in this field since 1992: the year the first low polluting emissions burner was introduced.
Since this important step the Company has constantly believed and invested in the search for new materials and in the development of always more advanced combustion heads and today is able to offer products which respect the tightest environmental regulations on both a European and world-wide level as well as facing the prospects offered by new alternative fuels.